Services We Provide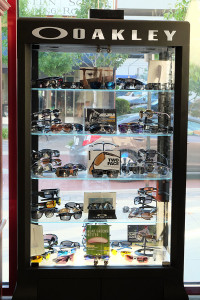 Complete eye examinations
Contact lens fitting and dispensing
Complete eyeglass services
Treatment of eye infections, abrasions, and allergies
Punctal plug insertion for dry eyes
Foreign body removal
Glaucoma testing and treatment
Visual field evaluation (measures peripheral vision)
Cataract evaluations and surgical referral
Refractive surgery evaluation and referral
Dilated retinal and internal exams
Low vision evaluations
---
Your Examination
Our complete eye examination consists of information gathering steps and tests. We will record your health and eye history and perform several preliminary tests. We will measure your eyeglass prescription and/or fit you for contact lenses. We will then check your eye health, and if necessary, your eyes will be dilated. Upon completion of your exam, your doctor will recommend the necessary treatment and follow up.
---
Eyeglasses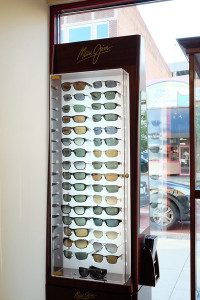 Our office stocks over 750 frames in all price ranges from names such as Oakley, Vera Bradley, Jimmy Choo, Betsy Johnson, LaFont, Vera Wang, Costa, and Maui Jim. We have a full selection of children's eyewear with a special "Kid's Program." In addition, virtually any frame can be ordered through our office.
We at Evansville Eyecare Associates pride ourselves in using only the best quality lens styles, materials, and coatings. When requested, we can have single vision glasses back in one to two working days and lined bifocals in two to three working days. Special products may take longer. Rest assured, we take the time to make your glasses right!
Every frame you purchase at our office has a full one-year warranty.
---
Contact Lenses
No two eyes are alike, which is why we will custom fit your eyes from our extensive contact lens inventory. We carry thousands of contact lenses of all kinds, including soft, tinted, disposables, bifocals, astigmatism, and gas permeable rigid lenses. 90% of our patients get their contact trials the same day of their visit.
Considerable professional judgment is required in providing you with the best contact lens fit, and the doctors in our office are contact lens specialists. You will always be fit by the doctor, not a technician like some other offices.
Even if you wear contact lenses, we recommend that you have a dependable pair of glasses. This is especially important if you have allergies, if you are prone to infections, or if you have a high prescription.